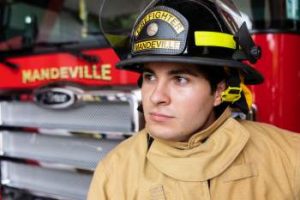 Mandeville Fire & EMS is established as part of the Louisiana Municipal Fire and Police Civil Service system.
The Office of State Examiner offers the Fire Fighter examination regularly with Mandeville Fire and system agencies.
Applicants with a current and valid test score may submit a copy of their score with a complete application to the District in person or by mail to our Administration Offices at 709 Girod Street, Mandeville, LA 70448.
The Civil Service Board reviews applications and scores for approval before addition to the District's eligibility list.
Click here to download an application or contact the Human Resource Officer at (985) 624-6552 for more information.