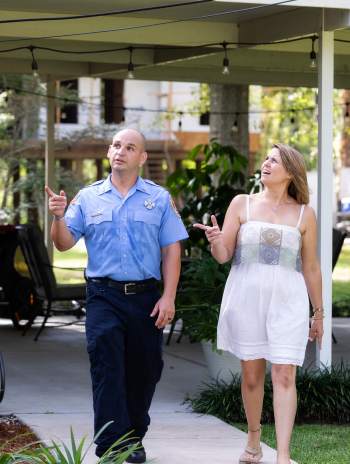 Fire District 4's Fire Prevention Bureau was established in 2013 to better educate the public about the steps that can be taken to reduce the risk of fires in the home or workplace.
The Bureau is staffed by trained and experienced Fire Prevention Officers who conduct inspections of all businesses in the District to ensure that they are up to code and meet the necessary standards to minimize the risk of injury in the event of a fire.
Code Requirements:
General Business Occupancies Requirements
General Nightclub and Assembly Occupancy Requirements
Fire Prevention Officers frequently interact with the community. They also serve as public information officers, where they make appearances at locations such as schools and homeowner associations. Here, they inform the community of common risks and oversights that may potentially lead to larger risk of fire, and then recommend actions that can be taken to correct these issues.
Fire Prevention Officers take their job very seriously and are constantly thinking of new ways to educate the public on the finer details of fire safety.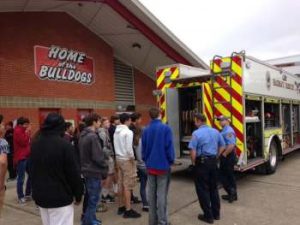 The Fire Prevention Bureau also handles any fire-related investigations that may arise after an incident. The officers are trained to investigate the cause of a fire and determine whether or not it was a result of any foul play.
If you would like to schedule a fire safety inspection of your business, appearance at your school or homeowner association, or receive materials to promote fire safety, please contact the Fire Prevention Bureau by emailing Fire Prevention Officer Jason Kaufmann at jkaufmann@mandevillefire.com.