It can be fun to learn more about how to prevent fires and stay safe.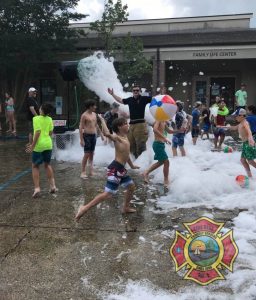 The National Fire Safety Council has been teaching children to "Stop, Drop, Cover, and Roll" for years. Mandeville Fire District #4 utilizes this program to teach children in our community about fire prevention and safety during school and daycare visits.
The National Fire Prevention Association's Sparky the Dog campaign offers a variety of activities kids young and old will enjoy.
FireSafeKids.org offers more fun resources to teach fire safety.
Being prepared for a disaster can make you a hero! Join a cool group of kids as they learn about disasters, make a plan, build a kit, and more with www.ready.gov/kids.