Note: Registration has closed. 6:00pm-9:00pm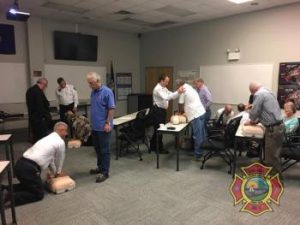 Enrolled citizens will have the opportunity learn more about the work of a firefighter. During the four sessions participants will be introduced to the gear worn by firefighters, fire prevention, how to use an extinguisher, Emergency Medical Services (EMS), room burn, technical rescue and Haz-Mat, extrication, the burn tower, and more.
This is a once in a lifetime opportunity to experience the challenging and fulfilling work that Mandeville Fire District #4s professional firefighters do every day.